CL Medilaw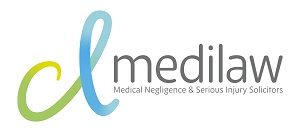 CL Medilaw are specialist medical negligence and serious injury solicitors who work with our clients and their families to get the support, answers and compensation they deserve. We are a different type of law firm, committed to putting clients first.
We always remember that it is not just a case but it is your real life with the challenges and pressures that avoidable serious injury brings. Changing Lives is so much a part of who we are we have included it in our name. It is what we do, it is how we do it and how we remember why we do it.
We have 8 offices across the country and a specialist Brain Injury Team providing expert legal advice to clients with cerebral palsy and brain injury. Our aim is to make the legal side of things as straight forward as possible and concentrate on getting the best compensation for our clients to cater for their needs. This may be things such as rehabilitation, care, better accommodation, specialist aids and equipment to name but a few.
Serious injury can be traumatic and life changing for all the family and the CL Medilaw team strive to achieve outcomes that change the lives of our clients and their families for the better.
Making a claim for your child isn't easy, its sad, and difficult when you get the answers that prove that it shouldn't have happened. The team at CL Medilaw understood this and have always been there to answer my questions and give support. Their relationship with my daughter is brilliant and because of the work they've done we can now look forward to her future making sure she has support to achieve her dreams.
CL Medilaw were absolutely brilliant, my lawyer was very understanding and kept me well informed along
the way. She was very professional at all times, she gained an admission and settled the case quickly, helping to give some closure. I would highly recommend to anyone looking for a clinical negligence solicitor
---
Where are we based?
Oxford:
Midland House
West Way
Botley
Oxford
OX2 0PH
Wilmslow
Riverside Court
Wilmslow
Cheshire
SK9 1DL
Connect with us