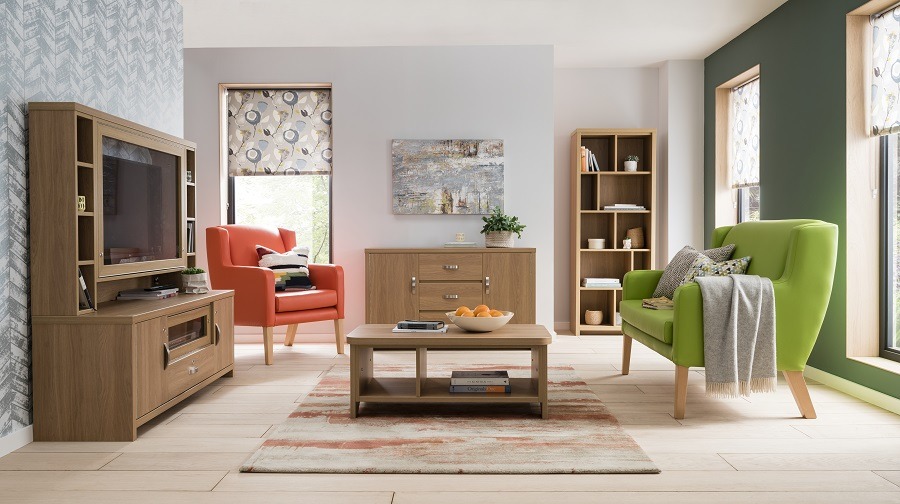 Some people avoid challenging environments. We thrive on them. Working closely with NHS trusts, charities, individual families, architects and care industry experts, we take our customers' real-life problems and solve them with our products. From the 270-degree hinge on our Original range, to the elegant curve of our best-selling Anti-Ligature Television Cabinet, the details that make our furniture unique come from the best testing ground of all – the lives and experiences of the people who use it. And with 70% of our business coming from repeat orders, we must be doing something right.
We've created UK-manufactured furniture for nearly 30 years, and are one of the only companies in the country specialising uniquely in furniture for challenging environments. During all that time, our goal has always been the same: to create pieces that are safe, durable, and improve the quality of life for those that use them by also providing a pleasant, domestic appearance. The right environment can make such a difference to many of our customers – and we're very proud to be a part of that difference.
What makes Tough Furniture unique is our focus – since the foundation of the company in the early 1990's, we have worked exclusively in challenging environments, and don't make furniture for any other areas. This dedication to what we do best means that we have built up an unrivalled body of experience when it comes to providing furniture solutions for challenging behaviours. What's more, as all of our furniture is manufactured in our purpose-built production facility here in the UK, we are able to retain total control over the design and manufacturing process – allowing us to be completely flexible in adapting to the specific needs of our customers.
Finally, our commitment to traditional construction values means that as well as looking the part, our furniture is robust and resilient enough to stand up to some of the most challenging behaviours out there – offering genuine savings over the lifespan of each item, compared to standard contract furniture when used in challenging environments.

Tel: 01588 674 340
Email: sales@toughfurniture.com
Web: www.toughfurniture.com
Videos
I cannot speak highly enough of both the products and the firm, and the service we have received (we have also separately purchased two single mattresses, with the same high level of service on each occasion), and that is without noting that this is a family firm with 30 years' experience of caring – and they do.
. Over 10 years ago we bought a cabin bed, mattress, bedside cabinet, desk and drawers for our son who was about 8. He has Smith-Magenis Syndrome, and needed bedroom furniture he could not take apart, move or create hazards. Tough Furniture was exactly what he required and many years later the furniture still looks new.
---
Downloads
---
Where are we based?
Craven Arms Business Park,
Stokewood Rd,
Craven Arms,
SY7 8NR
Connect with Tough Furniture Ltd