The Sequal Trust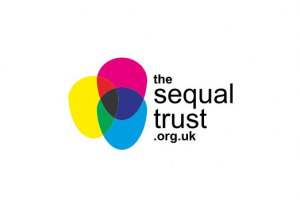 The Sequal Trust is a communication disability Charity that helps to fund communication aids for those who are non verbal or who have incoherent speech or severe learning difficulties. To receive our help, individuals must sign up to be a member of The Sequal trust using our application forms that can be found on our website. Once a person is a member, we begin a fundraising campaign for whatever device that persons speech and language therapist has recommended for them. Our help is available to low income families, or where NHS funding may be unavailable. SEQUAL stands for specialist equipment and aids for living and although our main focus is on communication aids, we can also help with the funding of specialist equipment such as wheelchair mounts.
Our charity motto is to set lively minds free and to help people to see the person and not the disability. For the last 50 years we have been supplying specialist communication aids to those in need. Some of the devices we have funded include Grid Pads, Eye Gaze Machines, Lightwriters, iPads, computers and the necessary software for communication.
Our Charity aims to help as many people as possible to live more fulfilling lives through the provisions of suitable communication aids and we are not discriminatory about who we help. People of all ages and genders across the United Kingdom are within our remit and encouraged to sign up or enquire if they, or somebody they know could use our help.
All of our funding comes from donations and grants, so if you believe like we do that everybody has the right to a voice then you can donate to our cause. We have a Justgiving page, we are on Amazon Smile, or donations can be made via cheque, legacy or by text. Full details of how to donate, apply or get involved are on our website.
Address:
The Sequal Trust,
3 Ploughmans Corner,
Wharf Road,
Ellesmere,
Shropshire,
SY12 0EJ
Tel: 01691 624 222
Email: info@thesequaltrust.org.uk
Website: https://www.thesequaltrust.org.uk/
Connect with us