Spectrum Healthcare (UK) Ltd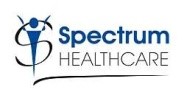 Spectrum Healthcare UK Ltd specialises in the supply of evacuation equipment and moving and handling equipment for use in hospitals, care homes, hospices, schools, universities and any other public or private building. Our innovative products are designed with the safety of individuals or residents in mind, as well as the postural comfort of the carer.
Our aim is to supply you with high quality products, at the lowest possible prices, whilst providing the best possible level of service.
Address:
1 Kingsthorpe Business Centre
63 Studland Road
Kingsthorpe
Northampton
NN2 6NE
Tel: 01793762928
Email: info@spectrumhealthcare.co.uk
Website: www.spectrumhealthcare.co.uk/
Connect with Spectrum Healthcare

Join Disabled Living's Supplier Directory today!