Seenin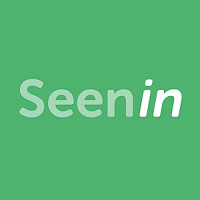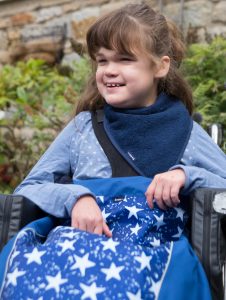 Seenin offers stylish adaptive clothing and accessories designed for children and adults with disabilities. Launched over 20 years ago, we work with parents and carers to develop a range of products that provide solutions to your needs.
We understand that children and adults with disabilities require specialist clothing and accessories. Our products provide comfort and practicality without forgoing style. Specially designed for both children and adults, our products are available in wide range of delightful colours and stylish prints. Whether it's clothing protection or comfy sleepwear, you'll find a range of options to suit your style.
As one of the UK's leading adaptive clothing brands for special needs our product range includes:
Dribble and Mealtime protection – waterproof and absorbent, our range of aprons, bibs and kerchiefs are available in a choice of styles, fabrics and easy to use fastenings
Sleepwear – Specialist zip back opening pyjamas to prevent stripping / pad access or front opening to aid night time changing
Wheelchair covers – leg cosy, total cover and coat in lightweight waterproof outers with the option to add warm fleece inners
Incontinence swimwear – which looks like ordinary children's and adult swimwear
Waterproof changing mats with removable towelling layers
A range of gloves – including side opening gloves and fingerless gloves
Overalls, hats, sleeve protectors and seamfree socks
Tailored bespoke items to help solve specific issues to provide comfort and make everyday tasks easier.
When you shop with Seenin, you are supporting a company that is driven by a passion for finding solutions for special needs. Seenin finds its inspiration close to home. The owner's daughter, Hester, was diagnosed with Aicardi Syndrome, a rare genetic disorder which meant she had complex needs. From designing practical dribble bibs for Hester, Seenin has grown into a company which provides a wide range of practical and stylish clothing and accessories.
Our mission is to provide solutions to everyday problems and make lives more comfortable. We work with schools, charities, care homes and individual customers continuously developing our range to meet specific needs.
Tel: 01434 634 457
Email: info@seenin.co.uk
Website: www.Seenin.co.uk
Products
You can view some of our products below
Videos
Another way to learn about our products is by watching the links below


Seenin Sleep Comfort Sleepsuits



Swimwear for Incontinence



Seenin Solutions for Mealtimes



Seenin Kerchiefs and Bibs


My son has been using the Seenin bibs for years.. love this product… thank you… great service and fast delivery.
I have always had fantastic service from Seenin and the company are happy to accept suggestions and adapt products for individual needs.
---
Where are we based?
Aydon,
Corbridge,
Northumberland
NE45 5PL
Connect with us