Safespaces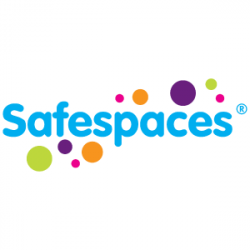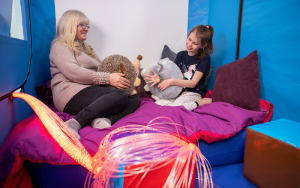 At Safespaces we manufacture, supply and install custom made safe rooms high sided beds and sleep areas for use at home, in schools, hospitals respite care or for travel.
Who are our products for?
Our equipment is designed for adults & children who may be unsafe in an ordinary room or bed. We supply products for people with complex needs, including learning disabilities, autism, epilepsy and challenging behaviours.
What difference do our products make to the people using them & their families?
Since 2001 families & professionals have told us that our products:
enable children and adults to stay at home when this doesn't seem possible
allow the user and their family to sleep, often for the first time in years
assist individuals to manage their own behaviours or reduce medication
provide a cosy therapy and sensory space
allow families to go on holiday with a familiar safe bed
in hospitals our high sided beds enable people with complex needs to access medical treatment in a safe environment
can provide a temporary bed for respite care
How we can help you?
Our team of advisors and technicians will support you through every stage of the process, from initial enquiry to design, installation and aftercare. We offer web and in person demonstrations across the UK. If you would like to see our products and discuss how we might be able to meet the needs of the person you support, just get in touch. We work closely with parents, carers, health, education and care professionals to get you the right product and signpost you to appropriate funding.
Long term peace of mind
Our products are strong and robust. We help you to get the most out of our products and extend their life. We offer a collection, steam cleaning and maintenance service.
Safespaces proudly uphold the Code of Practice of the British Healthcare Trades Association approved by the Chartered Trading Standards Institute which safeguard the interests of customers. Our staff are members of the Healthcare and Assistive Technologies Society.
Products
You can see some of our Safespaces below
Videos
Another way to learn about Safespaces is by watching the links below, so that you can see how these products have had a positive impact on the lives of their service users.
Safespaces Millwood School


Our Safespaces Journey – Thomas's Story


Joseph's Siesta Hi-Lo


Safespaces – Mikey's story


I have always found Safespaces to be very supportive and informative over the years that I have worked with you.
Safespaces have always provided clear direction as to what information is required to ensure a successful provision and installation. I have always found Safespaces to have a lot of patience waiting for me to obtain all the required and relevant information which at times has taken time due to the number of cases. Due to Safespaces providing a bespoke service that provides very good support, guidance and information from start to finish, I have always felt confident working with you and confident the equipment will meet the child's needs and environment.
Just awesome! I've had a Safespace for my son for 3 years now, its just amazing! My son is 9 now and I don't think he will ever grow out of it. When he was 5, it was suggested he was put on medication for violent outbursts, but we weren't ready to do that . . . . and then I found Safespaces and they told me how I could apply for funding. The Safespace has been life changing and I can keep my son from harm now. We are also all able to have some sleep
Downloads
Click on the images below to learn more about range. These can also be downloaded as PDFs.
---
Where are we based?
361 Burnley Road
Todmorden
Lancs
OL14 7DH
Connect with us