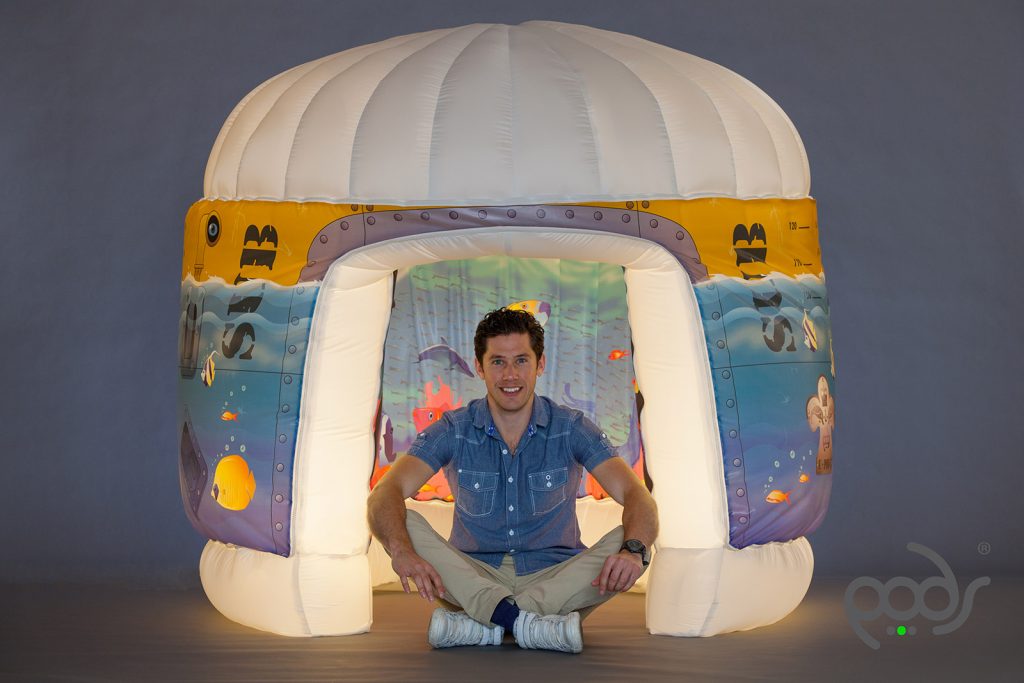 PODS play is a themed pop up sensory space for relaxation, play and development.
PODS utilise remote controlled internal sensory lighting to create a perfect space for children to learn and play; creating an environment in which their imaginations have no limits. Although perfect for every child to enjoy, they make a particularly special environment for children with sensory needs, physical disabilities and learning difficulties.
Inflated and deflated within 40 seconds and complete with a storage backpack to take your POD with you, these PODS are practical as well as beneficial. PODS are of a completely British design: manufactured with care every time and with the option of interchangeable themes, your POD can be a Sub Aqua Quest, a Galactic Space Adventure or a Magical Princess' Palace within minutes.
These PODS have already been introduced in many homes across the world, but have also been seen in specialist schools, hospitals, creches, respite centres and hotels.

Tel: 03302 232454
Email: hello@podsplay.com
Web: www.podsplay.com

Products
Videos
Downloads
Where are we based?
Where are we based?
Optix Studios,
Brook Lodge Farm,
Brede Lane,
Brede
TN31 6HB
Connect with Pods Play