Moorings Mediquip UK Ltd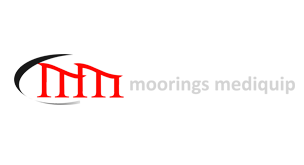 With its headquarters in Ballymena Co Antrim, Moorings Mediquip UK Ltd are a leading supplier to the healthcare industry in UK and Ireland. Established in 1992, the company is passionate in sourcing the best equipment possible for those with special needs.
If your needs relate to sitting, standing, walking, riding, or even sleeping, then look no further.
Moorings Mediquip UK Ltd serves as the exclusive distributor in the UK and Ireland for a number of products – the range changes for each area but depending on location includes Seating, Sensory Equipment, Walkers and Standers, Trikes, Buggies, Float Systems, Wheelchairs and Sleep Systems.
An experienced and committed team of Area Consultants are based throughout UK and Ireland giving nationwide coverage. They work alongside your existing therapists ensuring a fully professional approach to the provision of equipment.
Free home assessments can be arranged to ensure that a piece of equipment is fully suited to the needs of the patient.
Address
51 Slaght Road,
Ballymena,
Co Antrim,
BT42 2JH
Tel: 028 2563 2777
Email: sales@mooringsmediquip.com
Website: www.mooringsmediquip.com
Connect with us