Medpage Limited T/A Easylink UK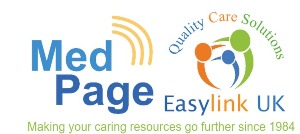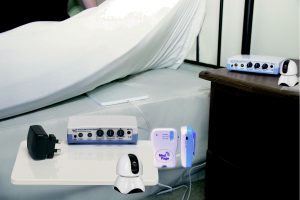 Medpage Limited T/A Easylink UK, established 1984 are manufacturers of Epilepsy Alarms, Daily Living Aids, Communications Aids, Telecare Products, Fall Prevention and Wander Detection Alarms.
Medpage T/A Easylink UK have supplied assistive care technologies (Telecare) for over 30 years. Our range of products to aid care of the elderly and people with special needs is vigilantly selected when proven to offer substantial benefit and purpose to the individual and carer.
As a BSI ISO 9001 registered company quality and performance is an essential requirement, not a desire. Medpage Limited has invested continuously in product development over the years resulting in the production of a number of extremely useful products including our dementia care range, communication, home, and personal safety products. Medpage products are user and carer friendly requiring no professional installation.
Products
View a few of many of our wide range of products below.
Videos
Another way to learn about Easylink products is by watching the links below, so that you can see demonstrations of the products being used.


MemRabel 2



Dial Telephone



Wireless Magnetic Door Alarm



Alzheimer's Slideshow


I was anxious to receive it. Now I can sleep in my own bed and my daughter and I can both get much needed sleep.
Your company has great product support. I truly appreciate it. The monitors really help us to live a more normal life – our son is again sleeping in his own bed instead of with us. The monitor gives us great peace of mind and he loves the independence.
Downloads
Click on the brochure below to learn more about our products. These can also be downloaded as PDFs.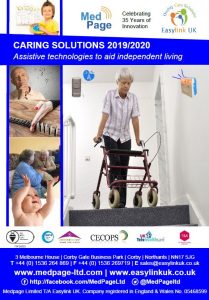 ---
Where are we based?
3 Melbourne House
Corby Gate Business Park
Corby
Northants
NN17 5JG
Connect with us