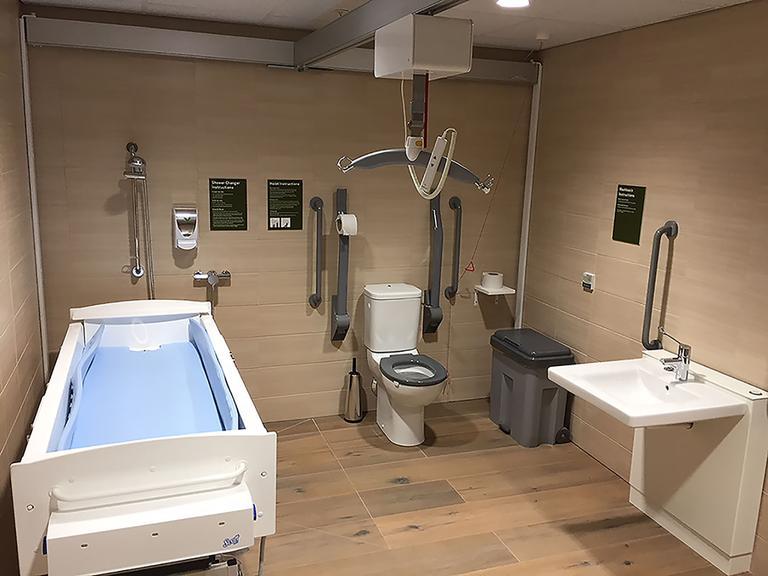 Kingkraft is a manufacturer and supplier of specialist bathing equipment including the installation of wet rooms and sensory bathrooms.
We Plan
We Manufacture
We Install
We Maintain
The company has over 30 years in the industry, Kingkraft's range of products has developed and we are able to offer the complete service, from initial site survey to installation and on going maintenance.
Our experts will help determine the best products to meet your specific needs and recommend any suitable accessories to complete the solution. We'll even create detailed CAD drawings to map out how this solution will fit into your home. You'll also have the opportunity to select your preferred material and finish for certain products.
We keep designing and developing new products and solutions to meet the ever changing needs to our customers and strive to offer the very best in bathroom solutions for those with assisted needs.
Installation begins with a full site survey to determine the exact requirements of your particular project. Our pre-installation guide gives all the necessary information regarding the preparation of a site, to ensure it is correctly prepared for the product.

Tel: 01142690697
Email: info@kingkraft.co.uk
Web: http://www.kingkraft.co.uk/

Products
Videos
KingKraft Lifestyle Bath


Mobile Shower Changer


Pressalit Plus R8538


Downloads
Click on the images below to learn more about our products. These can also be downloaded as PDFs.
Where are we based?
Address:
26D Orgreave Crescent
Dore House Industrial Estate
Sheffield
S13 9NQ
Connect with Kingkraft

Join our Supplier Directory today!