John Preston Healthcare Group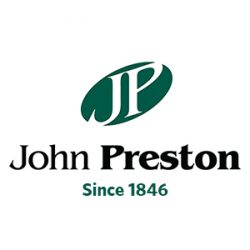 John Preston Healthcare Group are a leading supplier of mobility, healthcare and homecare equipment throughout the UK and Ireland. They are a supplier to the NHS and HSE in Ireland and celebrated 170 years as a family business in 2016.
They offer home demonstrations throughout England and Wales and they have fully stocked accessible mobility showrooms in both Loanhead, Edinburgh and in Lisburn, Northern Ireland.
Their knowledgeable and expert staff can help advise on their extensive range of mobility equipment including all types of wheelchairs, electric wheelchairs including folding electric wheelchairs, mobility scooters including folding mobility scooters, moving and handling equipment, toileting accessories, paediatric equipment and specialist seating.
The fully trained and friendly team take time with each customer to assess their unique and individual needs and help advise on suitability of any given product.
Consideration is given to lifestyle, any physical or mental disability and budget.
Clients can be assured by the membership of the BHTA (British Healthcare Traders Association) and the ISO9001 certification that ensures best practice.
At John Preston Healthcare Group we deal with end users and health professionals including Occupational Therapists. Physiotherapists, Case Managers and many others.
Address:
John Preston Healthcare Group,
Unit 2,
Blaris Industrial Estate,
Altona Road,
Lisburn,
BT27 5QB
Tel: 028 926 77077
Email: enquiries@johnpreston.co.uk
Website: www.johnpreston.co.uk
Connect with us: