Care Designs by Bibetta Ltd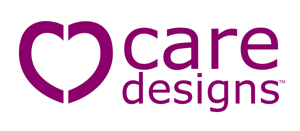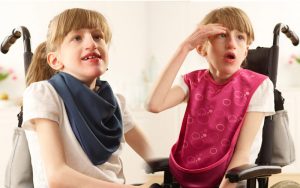 Care Designs by Bibetta manufactures a range of modern and practical clothing protectors and adult changing mats using high quality fabrics for best comfort and performance.
Our scarf-style range of clothing protectors includes soft, comfortable and highly absorbent neckerchiefs and bandanas for teenagers and adults, discreet and elegant pashmina scarf style clothing protectors and dignified cross scarf style clothes protectors. We have a range of neoprene mats to help children and adults with incontinence and make adult changing more comfortable and practical.
Our innovative, neckerchief bandana clothing protectors look smart and stylish and are made of super-soft, lightweight fabrics throughout, which allow the bib to gather easily and comfortably around the neck. The gentle folds in the fabric help catch spills and give an attractive neckerchief or scarf style look. They are available in six subtle colours and in standard and large sizes.
Care Designs' tabard style clothing protectors for children, teenagers and adults offer the best in modern, comfortable and dignified design combined with long lasting materials. Made with our own high quality PRO80™ fabric, they are 100% waterproof, absorbent, strong, virtually stain proof and wonderfully soft, flexible and comfortable to wear.
Care Design's high quality, neoprene mats are waterproof, padded and insulating, offering the best in comfort and protection. Perfect for relaxing or as a changing mat or incontinence mat for older children, teenagers or adults they look smart and fold up with a secure, wrap-around elastic strap for storage and transporting out and about.
Tel: 01223 840236
Email: enquiries@bibetta.com
Web: www.caredesigns.co.uk
Products
Care Designs' beautiful Pashmina scarf style clothing protector offers an elegant and dignified solution for keeping clothes dry and clean. It is a chic and fashionable scarf combined with the practical protection of an adult bib. The attractive scarf has been styled to complement any outfit, with its classic draping effect. Available in six patterns and two plain colours.
For feedback my mum loves her new pashmina bib I ordered for her. She says it is very pretty and doesn't feel like she is wearing a bib!.
Tabard Clothing Protector – "They look new for ages and the colour stays fast. We particularly like how they dry quickly.
Downloads
Click on the image below to learn more about our products. This can also be downloaded as PDFs.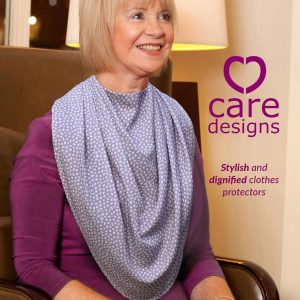 ---
Where are we based?
Care Designs by Bibetta Ltd
10 Bishops Road,
Trumpington,
Cambridge,
CB2 9NH
Connect with Care Designs by Bibetta