Blush and Pose Photography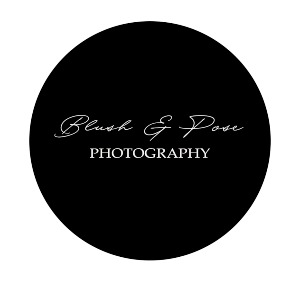 Blush and Pose Photography is a family run business operating throughout Manchester, Liverpool, Leeds, Cheshire and surrounding areas. We are a husband and wife team who moved their successful business from Tasmania, Australia to Manchester UK. We hire premium photo booths for weddings, birthdays and other events.
Our photo booths are large and spacious, able to accommodate large groups and mobility aids. All photo booths we hire out are accompanied by a friendly photo booth attendant who can assist all your guests in using our photo booth. Our photo booths have a classy look and feel and are designed to impress your guests. We use professional lighting inside the booth to make sure you and all your guests look your best. Our photo booths print out double strips for every session, one for your guests and one for the guest book. Guest books are also provided with glue sticks and pens so that your family and friends can paste one of their strips in the book and leave you a memorable message.
We provide professional studio photography services. If you are looking for a family portrait or just some pictures of your children, we are the perfect photographers for you. We also do wedding photography throughout Manchester and surrounding areas. We have had the pleasure of photographing weddings all over the world, including Australia, the UK and Paris. We are traditional wedding photographers and we love our photos to have a natural look and feel. Since we are professionally trained photographers, we know how to make every photo look fantastic. We professionally edit all your images in photoshop and Lightroom to make sure that the colour, contrast and exposure are just right.
Please visit our website, as well as our Facebook, Instagram and YouTube pages for more information.
Images
Videos
Blush and Pose Photobooth Hire


Wedding Highlights


"Fantastic photo booth, the booth matched our decor perfectly and set the tone for the day. Quality photos and gallery was shared the next day. The booth was such fun for our guests and they took the photos of the night with them! Great set up no hassle at all as a busy couple planning the wedding and would highly recommend. Thanks guys x"
"Booking this photobooth for our wedding was one of the best things I did. Everyone loved it and it was used all night long and now we have some lovely pictures to look back on. Very friendly and reliable service too ? would definitely recommend to anyone who is thinking about getting a booth for their big day/event!"
---
Where are we based?
Manchester, united Kingdom
Connect with Blush and Pose Photography