Kintsugi Clothing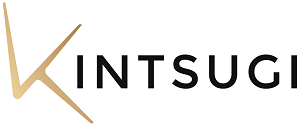 Kintsugi is an inclusive fashion brand, which designs on-trend apparel using suggestions from across the disabled community to ensure that each garment is accessible.
The brand launched in February 2019 with a ten-item collection of womenswear. Each piece has features that are designed to be useful to different people in different ways. They include: hidden openings for access to medical devices, elasticated waistbands, internal and external pockets – including one that can accommodate a catheter bag – and side zips with ring pulls instead of the traditional front zip and button combination.
Kintsugi's aim is to be accessible to everyone, whether they are disabled or not, so none of its garments appear 'adapted'. By using universal design, they create garments that are both fashionable and functional, and consider a range of body types.
The brand has also foregone internal labels on the advice of those with skin sensitivity issues, and instead has its name and clothing size heat transferred into the garment. Wash care information is provided as a sticker on the packaging.
The collection, which the brand plans to expand, includes two-piece dresses and jumpsuits, jeans and trousers, tops and skirts, and is currently available in sizes 8-20.
Address
386 Buxton Road,
Stockport,
England,
SK2 7BY
Tel: 08450 524 759
Email: hello@kintsugiclothing.com
Website: https://www.kintsugiclothing.com
Connect with us Kintsugi