HKD Solutions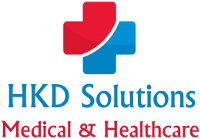 HKD Solutions Ltd proudly present the UrZone – 6 in 1 bed / safe enclosed space for both children and adults – home, hospital, travel / respite / school / play and transitional.  Very strong and durable.  Fully safety tested, with full thick padding, the UrZone prevents injury during self-harming behaviour whilst inside.  Assembles in minutes without tools and packs away into 1 suitcase at just under 20kg (but we supply it with 2 for ease of manual handling.  Can be washed and tumble-dried (the UrZone separates into 3 parts for ease of washing). We have a safety buckle system to prevent night-time wandering and we have a double-headed zip system to allow for entry and exit but which keeps the user safe during the night during seizures or high night-time mobility – there is zero entrapment risk.  Can be used on the floor, on a divan base, bed frame or profile bed.  Sleep systems can also be incorporated.
The UrZone comes with LED lights to aid with personal care and changing the zipped in bed sheet.  We have UK single, double, combi, extended access, school and hospital versions available.
The UrZone is suitable for individuals with, for example, autism, Down's syndrome, Angelman syndrome, epilepsy, cerebral palsy, brain injury, stroke, Alzheimer's and other forms of dementia, sleep walking, etc.  Not only for night-time, the UrZone also provides a low sensory, calming space for relaxing or de-escalating during the day.  The school version is available to help individuals with challenging behaviour de-escalate safely and calmly whilst at school.
Address:
Leadburnlea,
Leadburn,
West Linton,
Peeblesshire
EH46 7BE
Tel: 0131 450 7124
Email: info@hkdsolutions.com
Website: www.hkdsolutions.com