DMA Associates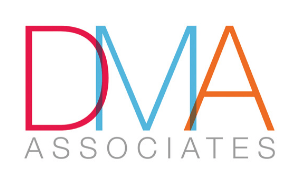 Established 2007; An RICS Firm of experienced Architectural Designers & Chartered Surveyors, with a speciality in disability architecture, disabled adaptations, home accessibility & inclusive accommodation. We understand individual disabilities and our objective is always to develop well thought and considered designs & details that help to address individual needs & overcome access issues. Part of our design process is to consider and encouraging greater independence and to create home environment's, that work both for individuals and family units & were necessary, to ensure effective and workable live in accommodation, for support workers.
We have in excess of twenty five years' experience in disability design and in excess of ten years design and project management experience in designing for individuals with serious disabilities. We have designed and managed schemes for both children & adults and their families as well as for individuals living independently or with live in support.
We work with clients with a wide range of disabilities including serious spinal and limb injuries, head injuries, amputees, and injuries to senses.
Our work regularly involves working with case managers, legal deputies, solicitors, occupational therapist, and others involved, to achieve suitable and often bespoke disabled accommodation for individuals and their families and their support workers.
We develop agreed designs from initial discussions thorough to obtaining Planning Permissions and approval under the Building Regulations.
We are also experienced project managers, our services extends beyond the design to the management of the project from inception to completion, including identifying suitable contractors and receiving their estimates, preparing a suitable building contract, inspecting works and managing the payment of contractors and specialist suppliers.
DMA Associates work with their local Headway group as Trustee & also support other charity, which also allows us to improve our understanding of the many issues that disabilities present in daily life.
DMA Associates also acts as Court Experts in disabled accommodation claims and regularly receive instructions from leading lawyers, to determine accommodation needs and are expert member of the Association of Personal Injury Lawyers.
Address
Office 4 Newlands House
60 Chainhouse Lane
Whitestake
Preston
Lancashire
PR4 4LG
Tel
01772 627202
Email
contact@dma-associates.co.uk
Website
http://www.accommodation-expert.com/
Connect With Us