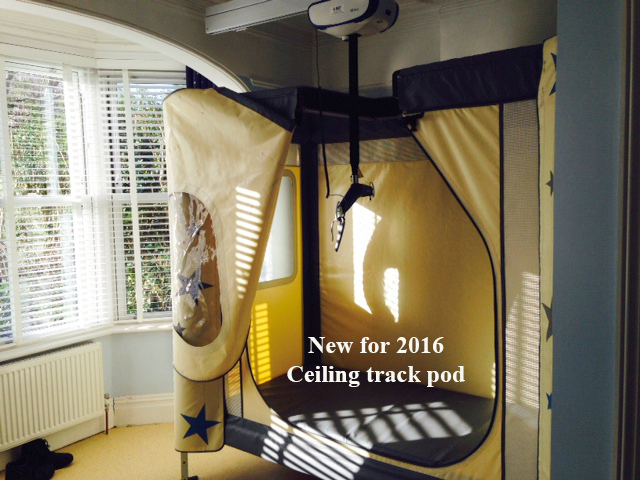 Creative Care Ltd. offer serious safe beds with a friendly face. Safe environments, beds, Hi-Lo beds and travel beds all custom made to suit the individual and the home.
Some adults and children require an extra level of care to keep them safe during the day and especially at night. While our products are not a substitute for proper supervision they can provide a much safer environment, enabling them and their carers to relax, sleep and have a better quality of life by using our special need beds.
Creative Care Ltd. provide soft, safe spaces for sleep and play for many autistic adults and children and have also been used for people with challenging behaviour, Angelman syndrome, fragile X, and in the care of people with epilepsy, brittle bones, head trauma, dementia and many other conditions that require a safe and soft environment.
Choose from a wide selection of colours and materials to create a safe, bespoke living / sleeping space.

Tel: 07585 667248
Email: sales@creativecareltd.co.uk
Web: www.creativecareltd.com
Products
Videos
Creative Care Safety Beds


Creative Care Travel Pod


Mini or Midi Pod with hoist access


Profiling Feature available on Mini & Midi


Got back from a sunny Tenerife last night unfortunately. The bed was an absolute god send. We put B to bed at 9.30 and he was sleeping in no time leaving us to enjoy a drink on the balcony. Something we have never been able to do before. He slept all night every night. He would even go in there himself in the daytime for a rest. It took us no time to assemble and dissemble. Life changing!!(SAFE & SOUND TRAVEL POD)
Thank you for delivering and installing Jonah's bed last month. He is sleeping really well in it and I have to wake him up nearly every morning. As far as I know, he has not been waking during the night as I've not heard him. My only regret is that we didn't get one sooner. It's absolutely brilliant!
---
Where are we based?
Sandholme Sawmill
Key Sike Lane
Todmorden
Lancs
OL14 5RF
Connect with Creative Care
Supplier Directory today!