Bundlebean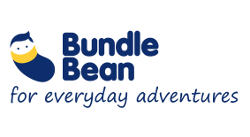 Inspired by compact and high-functioning camping products, I designed the BundleBean GO: waterproof, durable, simple to use and totally universal. It has been a runaway success, winning multiple awards and is now on sale all over the world.
Bundlebean Wheelchair Cosies come in two sizes, adults and kids. They are easy to fit with no fiddly fixings, non-restrictive and comforting. Waterproof, warm and easy to stow in its own stuff-sac! They also come in a range of gorgeous colours.
BundleBean products are available to buy all over the UK directly from our wonderful retailers. BundleBean has also gained international recognition and is now available all over the world via our network of retailers and distributors from Ireland to Italy and Spain to Singapore!
Products
Our mission is to help you get out and about whatever the weather with our easy to fit and universal products.

Bundlebean products


Bundlebean Go Kids Promotional Video


Bundlebean Go Fitting Instructions


Bundlebean Baby Wearing


I can honestly say this is a great piece of kit and would highly recommend it.
It is fantastic value for money, it is cheaper than the cosy toes I bought to match my pram and is far more useful. I would finitely purchase this
Where are we based?
25 Chaldon Road
Fulham
London
SW6 7NH
Connect with us