get2gether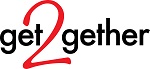 At get2gether we organise social events for adults with disabilities.
Membership is open to adults (18+) with disabilities and is free.
At get2gether we believe that everybody has the right to love and friendship. That's why we organise social events in Edinburgh and the Lothians for adults with disabilities, creating plenty of opportunities for our members to meet up and enjoy good times.
Check out our website and Facebook page (https://www.facebook.com/get2getherscotland) and maybe we shall see you at one of our next events?
Address: 
get2gether c/o Thistle Foundation,
13 Queen's Walk,
Edinburgh
EH16 4EA
Tel: 07867 179023
Email: info@get2gether.org.uk
Website: http://get2gether.org.uk/