Bryburn Ltd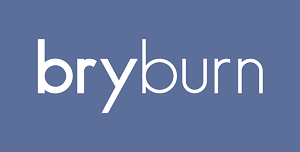 Bryburn Ltd have a proven track record in the successful delivery of specialist residential adaptations, the provision of accessibility solutions, and specialist refurbishment works. This also extends to the provision of an ongoing maintenance service.
Our experienced team pride themselves on offering services that make a positive impact upon lives; from minor alterations to an existing property, through to the design of a completely new living environment, whether new build or refurbishment.
Ever mindful of individual circumstances, Bryburn provide a personal service that sets out to exceed the expectations of our customers, not only in project delivery but also ongoing customer care.
We are experts in the provision of solutions designed to achieve compliance with the requirements of the Disability Discrimination Act, and are experienced in providing professional advice with regard to the application of VAT Notice 701/17 – VAT reliefs for disabled and other people.
Projects completed thus far have enabled the team to build strong working relationships with all who are involved in the project, from solicitors such as Annabelle, Field Professionals, Occupational Therapists, Architects and Case Managers.
Our aim to "deliver innovative, high quality work across all services with flexibility and sensitivity in our approach to exceed customer expectations." Darren Burnett, Managing Director of Bryburn.
"With this client base technical excellence is not enough: empathy and excellent communication are necessary and Bryburn provide all of this."  Coffin Mew Solicitors.
Address:
Delme 2, Delme Place, Cams Hall Estate, Fareham PO16 8UX
Tel:
02392 893193
Email:
Website: